Arts
For its 20th anniversary, the Palais de Tokyo is hosting a giant and festive performance
"It is not a forum of associations, but a moment of active and festive citizenship", laughs Vittoria Matarrese, director of performing arts at the Palais de Tokyo, who was behind the invitation to Marinella Senatore for a four-day carte blanche. The institution, which celebrates its 20th anniversary this year, is launching a choral experience for the occasion in which some forty associations from Ile-de-France committed against discrimination of all kinds (gender, sexuality, religion , color, age…) volunteered.
During rehearsals, we discover under the rotunda the petulant Italian artist, who lives between Rome and London, twirling between dancers dancing in pairs and a gospel group at the microphones. "The idea is to celebrate common values ​​and an inclusive way of forming a community, in a great sharing of know-how and knowledge. It is also the role of an art center today, after a pandemic, to put being-together at the center"sums up Marinella Senatore, who, as always, mixes disciplines in an orchestration where « parkour » (the art of movement in an urban environment) and harp, tarantella and soprano, contemporary dance and beatbox intertwine…
"Collective Ritual"
« Alliance des corps », the name of this agora festival, crosses the method of the artist – writing an open score based on sports, artistic or cultural communities – and the method of Do Disturb, the festival which, until 2019, animated the Palais de Tokyo, with a fluid occupation of the architecture of the premises over some 3,000 m2 (the rest of the Palace is being assembled). The artist's monumental sculptures punctuate the space and create so many luminous scenes. These large white structures where colored lights draw geometric shapes or display sentences (such as this « Dance first, think later », » Dance first, think after" − in the entrance, in front of which the footsteps of young tap dancers must resonate) are inspired by the traditional decorations of popular and ritual festivals in southern Italy.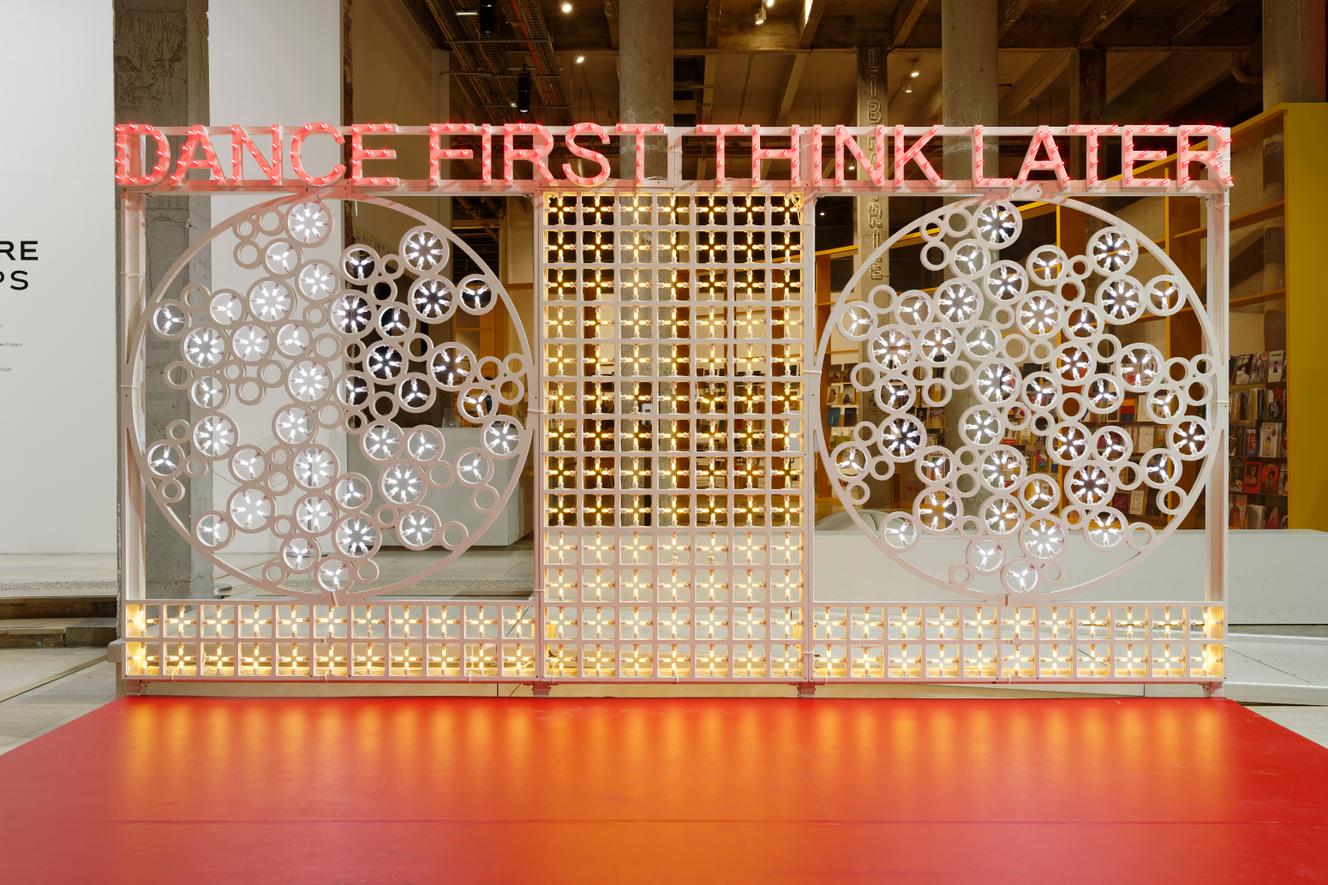 The artist also uses the term « performance » less than « collective ritual » in this unifying format of shared creation that she has been adapting and deploying with audiences around the world since 2006. While Marinella Senatore has long seen herself as a « conductor »who was a violinist before devoting herself to art, now considers herself more of a "an active agent in the exchange process". In his view, the alliance of communities and practices is a matter of « empowerment » and one « emancipation »to which she gives a poetic dimension.
You have 44.17% of this article left to read. The following is for subscribers only.
Toutes les actualités du site n'expriment pas le point de vue du site, mais nous transmettons cette actualité automatiquement et la traduisons grâce à une technologie programmatique sur le site et non à partir d'un éditeur humain.