Arts
Frida Kahlo at the Palais Galliera, a long secret wardrobe
Fashion exhibitions tend to celebrate an ideal elegance, to show outfits once worn by socialites or actresses, to admire the remains of a supposedly harmonious past. The one that opens this September 15 at the Palais Galliera, in Paris, celebrates a completely different elegance, tortured, overwhelming and of rare strength. At the Fashion Museum of the City of Paris is presented « Frida Kahlo: beyond appearances », a selection of 200 personal objects of the Mexican painter (1907-1954), including many clothes, jewelry and other accessories.
Of course, there will be something to delight the eye: traditional multicolored Mexican outfits worn by the artist on a daily basis and represented in her self-portraits, pre-Columbian necklaces that she collected… But this wardrobe is not limited to this shimmering set.
Traces of the Martyr
There are also orthopedic corsets and leg prostheses. As many traces of martyrdom as her existence was punctuated by dramas: poliomyelitis contracted at the age of 6 which atrophied her right leg and made her lame for life; an accident at the age of 18 where, hit by a tram, she was pierced by a metal bar in the abdomen and pelvis; an operation, in August 1953, during which she was amputated from this gangrenous leg which made her suffer so much.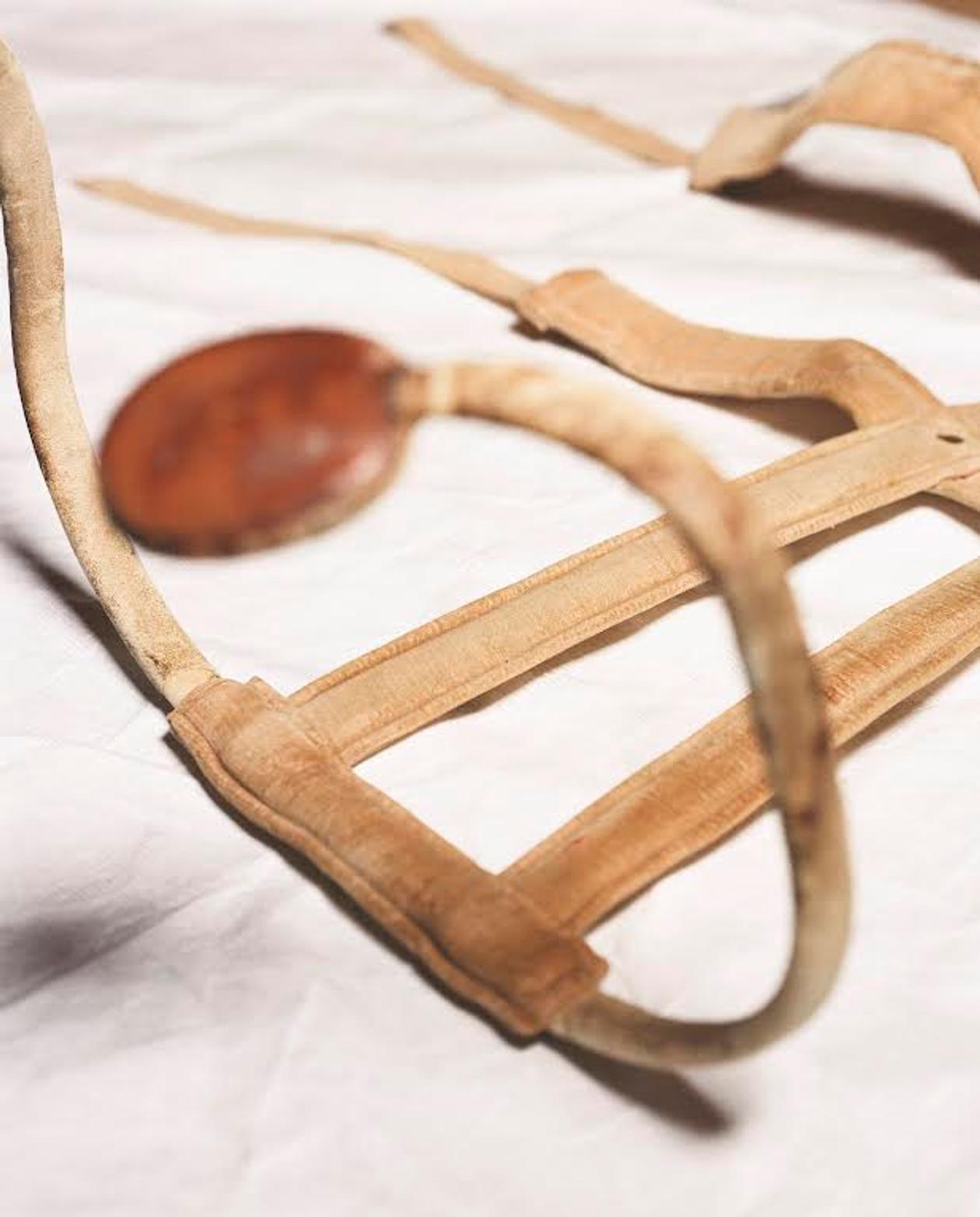 The Palais Galliera exhibits the wardrobe of a lifetime. « All these outfits are a living, moving testimony to a broken life, but also to the power of the art of exorcising drama », believes Miren Arzalluz, director of the Parisian museum and co-curator of the exhibition, citing the many self-portraits in which the painter has represented herself with these medical prostheses.
Gérard de Cortanze, author of a biography, Long live Frida, to be published on September 14, describes the artist's relationship with his own pace as follows: "She will always have to do more to be accepted, to be loved. Add in tenderness, vulgarity, sex, political commitment. This provocation is expressed in the attitude, the way of being, of dressing, of appearing. In order not to die, she who is permanently exposed, will advance masked, made up, covered with jewels, perfumed. »
In a bathroom
All of these personal effects on display at Galliera come from the same place, from the Casa Azul, the "Blue House" in the Coyoacán neighborhood of Mexico City, where she was born, where she died and where she lived most of her life. , in particular with her husband, the painter Diego Rivera, whom she divorced before marrying him again – one episode among others of a turbulent personal life, which made her multiply mistresses and lovers (including Leon Trotsky, in exile in Mexico).
You have 68.97% of this article left to read. The following is for subscribers only.
Toutes les actualités du site n'expriment pas le point de vue du site, mais nous transmettons cette actualité automatiquement et la traduisons grâce à une technologie programmatique sur le site et non à partir d'un éditeur humain.