Arts
Jean Dubuffet at the Jeanne Bucher Jaeger gallery
The gallery owner Jeanne Bucher (1872-1946) had not exhibited the young Dubuffet (1901-1985), but her successor, Jean-François Jaeger (1923-2021), began a long-term partnership with the artist in 1964. This exhibition, imagined in homage to the work of their father by Véronique and Emmanuel Jaeger (today at the head of the almost centenary gallery), underlines this central relationship to time in the work of the artist as in that of the gallerist. The hanging revolves around the emblematic Hourloupe cycle (1962-1974), a turning point in Dubuffet's career, all in black lines and hatched or colored facets on a white background, which will lead him to sculpture. Drawing is given pride of place (Bic, marker, ink, cut-outs, etc.), a practice which served the artist as an insatiable creative laboratory (series of "Cursive Landscapes", "Conjectures", "Psycho-Sites", " Mires"…) to the fascinating "Non-Places" of the end of his life, propulsions in an astral as well as a mental world, in weightlessness.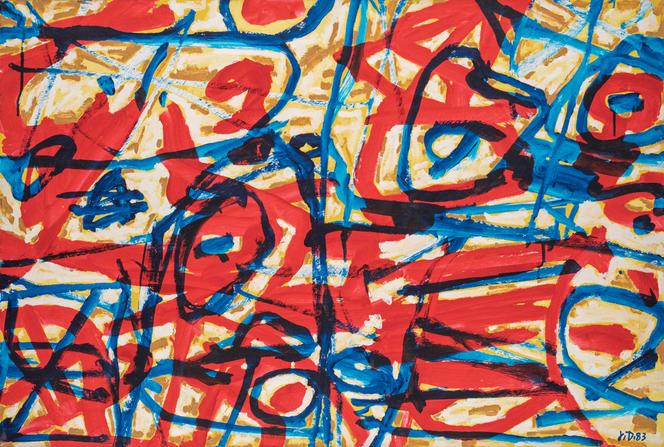 « The Course of Things ». Jeanne Bucher Jaeger Gallery, 5, rue de Saintonge, Paris 3e. Until November 19. Tuesday to Saturday, 10 a.m. to 7 p.m., Saturday from 11 a.m. Jeannebucherjaeger.com
Toutes les actualités du site n'expriment pas le point de vue du site, mais nous transmettons cette actualité automatiquement et la traduisons grâce à une technologie programmatique sur le site et non à partir d'un éditeur humain.