Arts
The Lyon Biennale placed under the sign of the fragility of the world
What year are we in already? 2050, 2100? Plants have invaded the abandoned data center. His black boxes have become a wasteland. Some plants have dried up, others continue to grow despite everything: despite the silence, despite the morbid calm, despite the end of the world, no doubt. It is a domesticated jungle, whose masters have disappeared. What year did the artist Ugo Schiavi propel us into? 2300, maybe. In his work, the rhizomes are now social networks, the plants exchange their information. Their photosynthesis is enough to produce the glaucous light that feeds them. Welcome to a world without humans.
This masterful installation invades the darkness of a museum abandoned, in the heart of Lyon. The Lyonnais collector of Asian art Emile Guimet (1836-1918) had dreamed of it, in another time. Finally shunned by his hometown, he bequeathed his property to Paris. Before this disappointment, he had built a haven for his treasures, near the Parc de la Tête d'Or, in the 6e borough. Later became a natural history museum, this phantom twin of the Parisian institution has been an empty shell for fifteen years. This autumn it is hosting part of the colossal Biennale de Lyon, like a dozen other sites. The two curators of the event, Sam Bardaouil and Till Fellrath, could not have dreamed of a more beautiful place for the « Manifesto of fragility » that they orchestrated, with 200 artists (of whom nearly 70 produced a work for the occasion ). This fragility is incandescent at the Guimet Museum, the high point of the Biennale.
Haunted by human presence
The main venue of the event, the gigantic disused Fagor factories, provide the outline of this "Manifesto of Fragility". The fragility of our memories, first of all, superbly evoked by the young Slovak Lucia Tallova: souvenir photos embedded under stones, family albums subjected to fire or erasure, a forgotten piece of furniture which vomits an avalanche of coal, its installation is most impactful. Just like that of Pedro Gomez-Egaña, who deconstructs a house into fragmented spaces, constantly in motion: an automaton haunted by human presence, echoed by the dancers sent incognito into the aisles by the choreographer Eszter Salamon.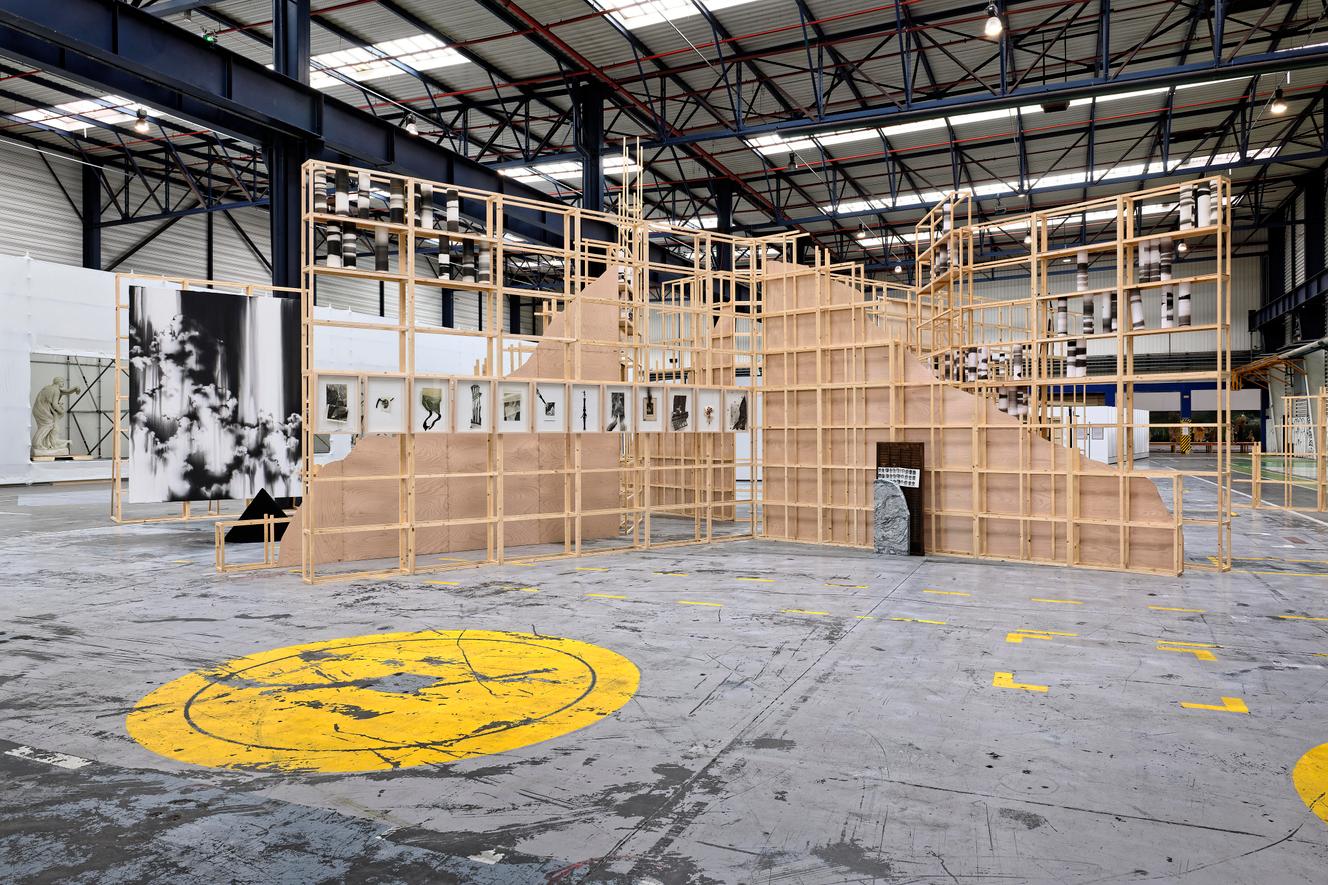 Taken refuge in a sordid room, Nadia Kaabi-Linke's tree also touches at the heart of our fragilities: its leaves have dried up to be no more than translucent skeletons. As part of the Veduta program, an outgrowth of the Biennale in the surrounding towns, the artist collaborated with locals who each dedicated a sheet to a beloved dead.
You have 57.31% of this article left to read. The following is for subscribers only.
Toutes les actualités du site n'expriment pas le point de vue du site, mais nous transmettons cette actualité automatiquement et la traduisons grâce à une technologie programmatique sur le site et non à partir d'un éditeur humain.