To not miss anything on African news, subscribe to the newsletter of World Africa from this link. Every Saturday at 6 a.m., find a week of current events and debates treated by the editorial staff of World Africa.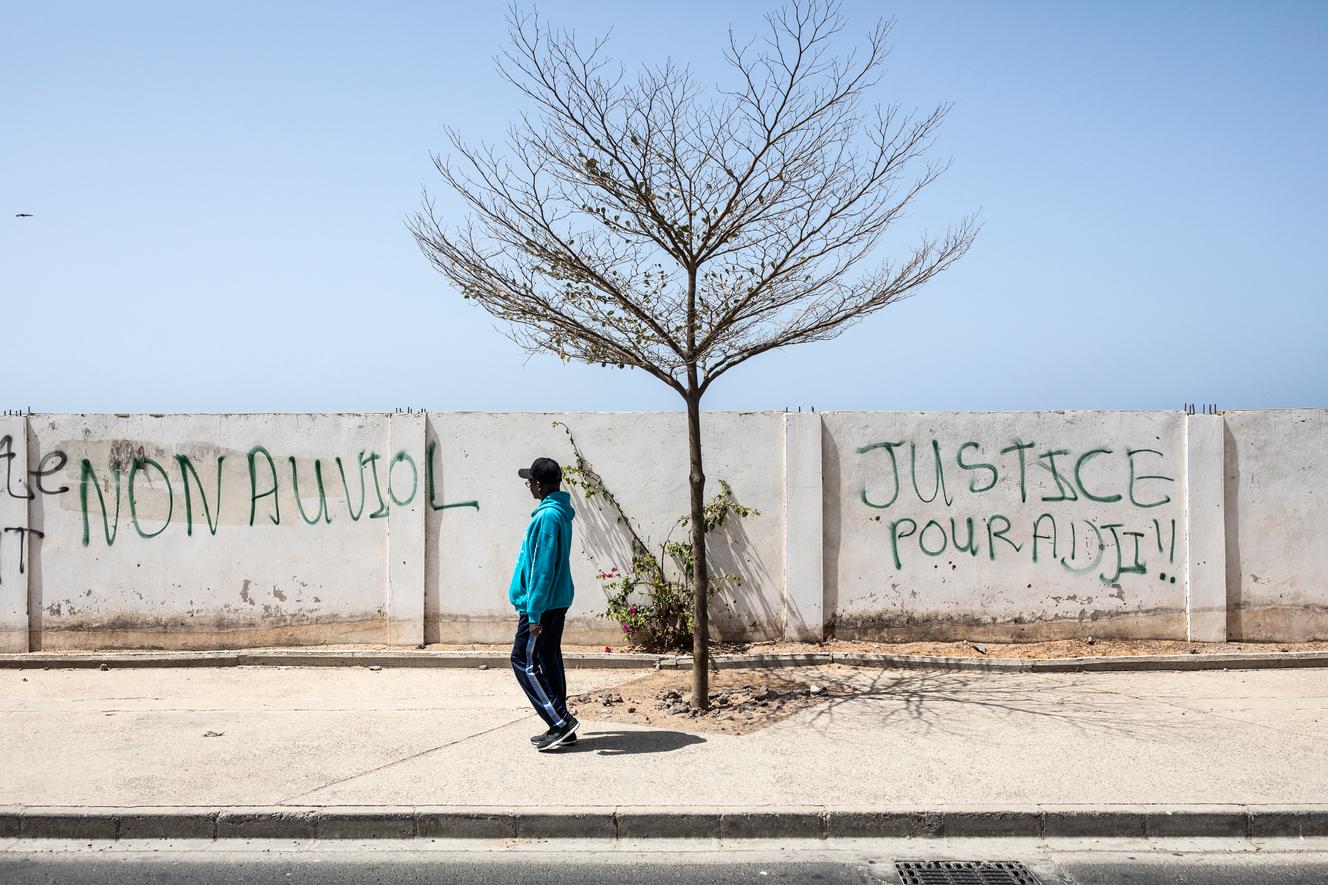 « If you are raped, it is because you have been looking for it » : the brutal exit of Amina Badiane, president of the Miss Senegal Committee, during a press conference on Thursday, November 18, arouses a controversy which does not seem about to deflate. A few days earlier, Ndèye Fatima Dione, Miss Senegal 2020, claimed to have been the victim of sexual violence when she was a beauty queen and to have found herself pregnant following an assault suffered during a trip organized by the committee .
Read also
In Senegal, a case revives the debate on « the culture of rape »
The apologies finally presented by Amina Badiane in a video posted on social networks were hardly convincing. Several candidates for the beauty contest in turn denounced in the media an unhealthy functioning and gave their support to Ndèye Fatima Dione. "Before the competition even started, the host invited me to dinner one evening. He started to touch me and I didn't accept « , tell the World a former Miss, four years after the events, on condition of anonymity. She ensures that the Miss accepting the advances were valued during the competition.
Speech release
A petition launched by the Ladies Club platform to ask « The immediate withdrawal of the operating license and the dissolution of this committee which clearly, through the voice of its president, defends rape » collected more than 61,000 signatures.
« The words of Mme Badiane come back to sweep aside with the back of the hand all the work that we have done so that the law which criminalizes rape since January 2020 is passed ", indignant Saly Diakhaté, one of the administrators of the group, who hopes that justice will be seized to investigate behind the scenes of the Miss Senegal contest. The petition, addressed to the ministries of culture and women, must also be sent to international committees such as Miss Universe or Miss World to increase the pressure.
Read also
South Africa frowns on Lalela Mswane's participation in Miss Universe pageant in Israel
In the meantime, the automobile distribution group CFAO has broken off its partnership with the Miss Senegal Committee, of which it was the sponsor. On the government side, the women's ministry called for « Elucidate » recent charges. « I strongly encourage victims of violence, whatever its nature, to denounce in order to obtain reparation », said Minister Ndèye Saly Diop Dieng in a statement released on Saturday.
For the moment, Ndèye Fatima Dione has not yet lodged a complaint, according to several sources. « But if she asks us, we are ready to accompany her », assures Coumba Gueye Ka, of the Senegalese Jurists Association, who is pleased that the outcry leads to a release of speech, a sign that "The time of suffering in silence is over". But she regrets that the victims will not file a complaint more, even though the new law which turns rape into a crime – it was previously considered a misdemeanor – has extended the statute of limitations from three to ten years.
Adji Sarr's support
Filing a complaint for sexual violence in Senegal remains a way of the cross, as Adji Sarr, an employee of a massage parlor who, in February, accused the political opponent Ousmane Sonko of having raped her, observed. The case had sparked violent riots and deeply divided the country. The complainant, whose word has been little taken into consideration until today, supported Ndèye Fatima Dione in a video posted on social networks. « I sympathize … I hope that this time, the State will take its responsibilities to protect its daughters », she said Monday in front of the camera.
Read also
Article reserved for our subscribers

« Ousmane Sonko won »: in Senegal, Adji Sarr comes out of silence and reiterates his accusations
According to journalist and feminist activist Jaly Badiane, the fear of filing a complaint after rape is deeply rooted in Senegal. « We are a country of conciliation, where » sutura « , that is to say discretion, dominates, and the victim is often made to feel guilty », she explains. Denouncing your abuser is not a personal decision but a collective one, which involves parents and the whole family. Jaly Badiane also regrets a weak application of the new law, which « Has not changed anything in the support mechanism » in police stations or by judges. She therefore encourages all the Misses to collectively file a complaint against the committee and calls on the 2021 winner to return her crown. « To show its support for all women ».
The Islamic NGO Jamra, opposed to abortion and the legalization of homosexual relations, has planned to file a complaint for « Apology for a crime » which is penalized by article 252 of the penal code. At the initiative of feminist and human rights protection organizations, other individual complaints will be filed collectively on Wednesday at the prosecutor's office in Dakar, in particular against Amina Badiane, « So that she knows that we cannot say these words in public », asserts Maimouna Astou Yade, spokesperson for this initiative and activist in a feminist collective.
Toutes les actualités du site n'expriment pas le point de vue du site, mais nous transmettons cette actualité automatiquement et la traduisons grâce à une technologie programmatique sur le site et non à partir d'un éditeur humain.